It's well known that housing in Australia's capital cities is becoming increasingly inaccessible to first home buyers, and the Adelaide property market has seen huge growth since the start of the COVID-19 pandemic.

The growth in property values is quite widespread, and there's no signs of it slowing. Thankfully, there are still opportunities for first home buyers to purchase a property in metropolitan Adelaide.
Adelaide's outer suburbs provide most opportunity
The outer-south and north regions provide the bulk of the opportunities, with the City of Salisbury providing the most. The strong growth in these outer areas means any first entry into the property market could be a financially wise one. Opportunities are available both inland and along the coast, ensuring choices are plentiful.
First home buyer options closer to the CBD
Those looking to live closer to the CBD have opportunities to do so as close as Northpark, with suburbs east of West Lakes also contributing a substantial amount. Given the rail linkages to Glenelg and the West Lakes area, and the accessibility to Adelaide's best beaches, these middle-ring suburbs may well tick many boxes for first home buyers.
Check out our map below which shows the number of properties valued at $350,000 +/-10% across metropolitan Adelaide, as of October 2021.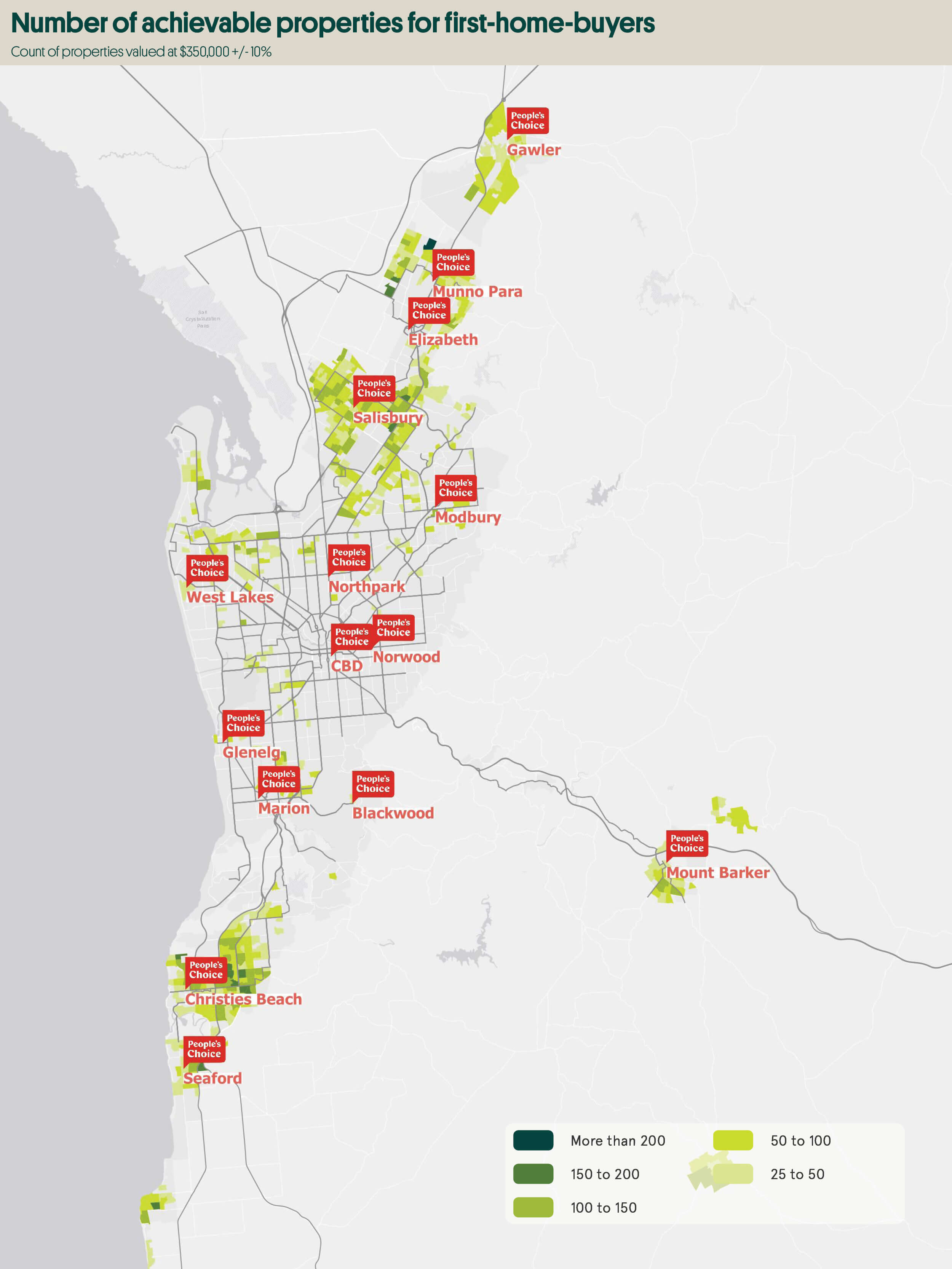 Download the full People's Choice Housing Update – Spring 2021 report here.