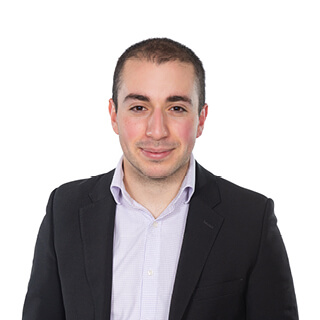 Robert Daniele
Robert believes that everyone can become financially savvy with the right advice and guidance. As a Financial Planner with more than two years in the financial services industry, Robert has a strong focus on helping to build wealth and protecting your financial lifestyle. Robert has a Bachelor of Commerce and an Advanced Diploma of Financial Planning and aims to help people achieve financial success.
"When I can see everyday people reaching their financial goals, that's the best part."
Robert prides himself on his ability to listen to members needs and to educate them on the best way to achieve what they want.
"I aim to help people become more financially savvy and comfortable with their finances."
Get in touch with Robert today and start on your path to financial success.