If you're looking at buying an electric vehicle (EV) in Australia, there may be government incentives for electric cars available to you.
We've put together a list of what the Australian states and territories are doing in the electric vehicle space, including any incentives or rebates on offer.
Keep in mind, each government's electric car scheme will be subject to limitations and eligibility criteria may change – so it's best to do your own research when applying for an incentive. So, what incentives are there to buy an electric car?
Australia
In Australia, owners of high-end fuel efficient vehicles can look forward to a lower luxury car tax.
Find out more about the Australian Government's luxury car tax threshold here.
South Australia
The SA Government has offered a $3,000 subsidy and a 3-year registration fee waiver on the first 7,000 eligible battery electric and hydrogen fuel cell vehicles registered in the state.
Here's some of the criteria that you'll need to meet to be eligible for the subsidy:
Vehicle is valued up to $68,750 (including GST)
Vehicle must be registered in SA on or after 28 October 2021
The vehicle must be a new or demonstrator model full battery electric or hydrogen fuel cell vehicle (not available for plug-in hybrid vehicles)
The subsidy can be used once per individual and twice per business
You can read the full eligibility criteria and apply for the subsidy here.
Victoria
The VIC Government is no longer offering incentives under their Zero Emissions Vehicle Subsidy.
Victorians are still however able to claim a $100 discount on registration fees annually for electric, hydrogen or plug-in electric-hybrid vehicles.
Northern Territory
The NT Government's Electric Vehicle Charger Grants Scheme subsidises the purchase and installation of EV chargers, with grants of $1,000 for individuals and $2,500 for businesses up for grabs until exhausted.
The NT Government will also waive the stamp duty fee for plug-in EVs of up to $50,000 (a saving of up to $1,500), as well as the registration fee on EVs (an annual saving of $91).
You can read more about the NT Government's electric vehicle strategy and incentives here.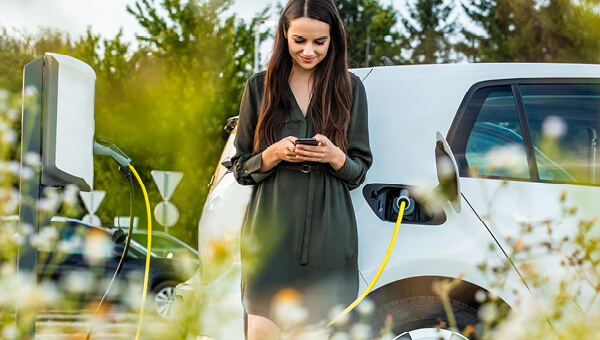 Queensland
The Queensland Zero Emission Vehicle Rebate Scheme offers businesses and households a rebate on the purchase of eligible new zero emission vehicles.
Here's some of the eligibility criteria to receive a $3,000 rebate:
Vehicle purchase price up to $68,000 (including GST) (for vehicles purchased on or after 21 April 2023)

Must be registered in QLD on or after 16 March 2022

One rebate per individual and up to five rebates per QLD business per financial year
Individuals may be eligible for a further $3,000 rebate (total of $6,000) if their total household income is less than or equal to $180,000 per year.
Learn more about the QLD Government's EV incentives here.
Western Australia
WA residents can take advantage of the WA Government's Zero Emission Vehicle Rebate which offers a $3,500 rebate on the first 10,000 new eligible zero emission vehicles purchased from 10 May 2022.
Here's some of the eligibility criteria:
Vehicle is valued up to $70,000 (including GST)

Vehicle must be granted a vehicle licence in WA on or after 10 May 2022

Vehicle must be a zero emission vehicle and be fully powered by batteries or hydrogen fuel cells

Vehicle must be brand new and never previously been registered or licensed in Australia or overseas
Read more about the eligibility criteria and how to apply here.
New South Wales
The NSW Government offers $3,000 rebates available on the first 25,000 electric vehicles registered since 1 September 2021, however this is ending on 1 January 2024. Individuals and businesses who have purchased or placed a deposit on an eligible EV prior to 1 January 2024, and are awaiting delivery of the vehicle, will still be eligible to receive the rebate. Please visit this page on the NSW Government website for more information.
Here's how you might be eligible for the NSW Government rebate:
Vehicle is valued up to $68,750 (including GST)

Must be registered in NSW on or after 1 September 2021

The vehicle must be a new full battery electric or hydrogen fuel cell vehicle

The rebate can be used once per individual and twice per business
You can read the full eligibility criteria and apply here.
Australian Capital Territory
The ACT Government leads the way in Australia for their zero emission vehicle incentives.
In the ACT, you can apply for interest free loans of up to $15,000 to purchase an electric vehicle under their Sustainable Household Scheme. The vehicle will need to be under the luxury car tax threshold for fuel efficient vehicles, this figure can be found on the ATO website.
Here is a summary of some of the incentives:
New and used zero-emission vehicles (including motorcycles) can receive a stamp duty exemption if purchased on or after 1 August 2022

New or used zero-emission vehicles can receive two years free registration if purchased or acquired between 24 May 2021 and 30 June 2024

Eligible hybrid electric vehicles can get a 20% discount on registration fees for up to 12 months for a vehicle first registered between 1 July 2023 and 30 June 2024

Each incentive has different eligibility criteria which you can check out here.
Tasmania
The Tasmanian government is no longer offering their stamp duty exemption, as this expired on 30 June 2023.
Get great rates with our Green Car Loan
Our Green Car Loan rewards you with a discounted interest rate for opting for a more environmentally friendly car, like an eligible hybrid, electric or hydrogen vehicle.
You can find out more about our competitive interest rate and eligibility criteria here.

The content of this article is up-to-date and accurate at the time of publication (5 December 2023).