Buying a house involves having to make a lot of choices. One of these is the home loan itself. While it may not be as exciting as choosing a suburb or visiting an open home, it's important to choose the right one for you and your lifestyle.
Home loans can vary across the board. To help you compare home loan options, we'll take you through the differences, what they mean and why they're important.
Look at home loan interest rates
The interest rate of your home loan is important to consider. A home loan is a long-term debt, so a small difference between interest rates will add up over time. What may seem like a small percentage can be a large amount of money when it's applied to the amount you are borrowing.
Home loans can have different types of interest rates and different methods to repay. First, let's compare the different types of interest rates.
Fixed interest rates
A fixed interest rate will remain the same for a period of time. This time depends on how long you choose to fix the loan for (at People's Choice you can choose between 1-5 years), and the rate will vary depending on the number of years you choose. Having a fixed rate means your repayments won't change which can be helpful for budgeting and peace of mind. If interest rates increase then you'll be fortunate enough to keep your current rate within the fixed period, but if interest rates fall you won't be able to take advantage of the reduced rate.
Variable interest rates
Variable interest rates move in line with the market which means your repayment amounts may change over time. Rates may rise or fall, which will cause a change to your repayment amount. The change may or may not be to your advantage – this is the risk you take by choosing a home loan with a variable interest rate.
Split loans
A split loan is where you can choose a fixed interest rate for part of your loan amount and a variable interest rate for the rest. The fixed portion helps to protect you from rate rises while the variable portion allows you to pay off some of your loan sooner, and benefit from any falls in interest rates. Check out all our current home loan rates here.
Principal and interest
This is a repayment type where your regular repayments pay off the amount you've borrowed (principal) as well as your interest.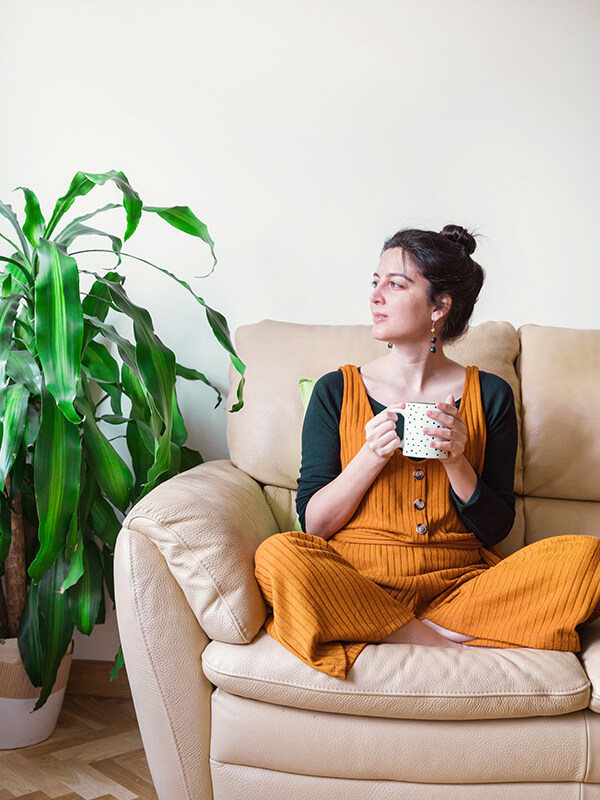 Decide your loan term
The loan term is the length of time to repay the loan. Most common term lengths are 20, 25 or 30 years, but can differ with each lender. A shorter term will mean your repayments are higher, but you'll pay less interest overtime. A longer term results in lower repayments but more interest to be repaid overall.
Choose extra features wisely
Generally speaking, home loans can be basic, standard, or a package. Basic loans have minimal features, standard loans have more flexibility, and package loans can have the most features, but often come with an ongoing fee.
When it comes to choosing the best option for you, look at the features and whether you would use them. Examples of loan features include the ability to make extra repayments, a redraw facility, an offset account option, or take a repayment holiday.
Fixed rate home loans typically have fewer features. For example, you're usually limited in the amount of extra repayments you can make and may not be able to redraw during the fixed loan period. In some cases, you may have to pay 'break costs' if you prepay amounts on the loan.
Variable rate home loans also tend to allow for greater additional repayments so you can pay off your loan sooner. Many variable rate home loans also offer an offset account so you can use your savings to reduce the amount of interest you pay.
You can see all the home loans we offer here.
Find out your loan amount
The amount you borrow is your loan size. Consider this and your deposit size, which impacts the Loan to Value Ratio (LVR). LVR is the amount of money you're borrowing to purchase a property, compared to its total value. As it's expressing a ratio of figures, LVR is usually stated as a percentage. An LVR of below 80% is considered a lower risk by most lenders. If the LVR is above 80%, then you will have to pay Lenders Mortgage Insurance (LMI), which protects your lender if you can't meet your loan repayments.
There are government grants and schemes which can help with buying a home, some of which can help you avoid paying LMI, such as the First Home Guarantee. Eligibility criteria applies, please visit our dedicated page for more information.
Check the fees and charges
When you choose a home loan make sure to check the fees, such as an application fee and ongoing fees, potential break costs and whether you'll need to pay LMI. Don't forget about stamp duty which can be significant, as well as buying costs such as building and pest inspections, conveyancing fees and home insurance.
We have a range of home loan calculators including our buying costs calculator and stamp duty and land tax calculator which can help with calculating fees.
Consider your financial circumstances, the current market climate and your future financial health before making a decision on the loan features you want. There are many other factors that make up each loan type which a Home Loan Adviser can talk you through.