Nearing the end of 2023, Australians reported losses of around $429 million to scams with that figure expected to rise, according to Scamwatch. Sadly, less than 20% of people who are scammed report it, so the numbers are likely much higher.
Stop. Think. Challenge
Scams are becoming increasingly sophisticated, and new ways of scamming are continuously being developed, with the aim to trick you into providing personal and banking information or access to your devices. However, there are steps you can take to protect yourself, your money and personal information.
Stop
Before acting on an email, phone call or message from anyone regardless of where they say they're from and who they say they are, take a moment to stop and assess the request. Understand how it was received and what information or access is being requested from you. Stopping before you act on any request is a vital step, as most scams will rely on a sense of urgency or panic.
Think
Think to yourself, does the request make sense? Could the phone call, email, SMS or social media message be fake or a scam? Is there an urgency to respond, provide information, or access to your device? Think about what could happen next if you respond and provide the information that you're being asked for. Could that information or access you provide allow access to your bank account and money?
Challenge
Challenging requests is a great way to protect yourself. People's Choice will never contact you to request your passwords, VISA card/rediCard, or account details. In some instances, you may receive an SMS from +61 489 988 024 or +61 437 126 492. Nevertheless, challenging a caller as to why they need this information is a great way to identify a possible scam. Refusing to provide information, access or ignoring requests gives you an opportunity to follow up the request directly with the company or person contacting you to validate its legitimacy, without the risk of exposing your personal and banking details. If you have been contacted or are concerned about your privacy, please call us directly on 13 11 82 or visit a branch.
How to spot a fake phone call
Scammers will try to obtain your personal and banking information over phone calls. They may impersonate your financial institution and their fraud department, a government department (ATO, NBN, AFP etc) and other large companies such as Amazon, Telstra or Microsoft.
Some ways to spot fake phone calls and protect yourself include:
The call is unsolicited
The call has a sense of urgency which requires your immediate urgent action, often to prevent you from losing money
The caller is offering unclaimed refunds or incentives
The caller may have some of your personal information due to recent data breaches. Don't think the call is legitimate based on the caller having some of your personal information
Don't trust the caller ID on your phone. Criminals now use software to mask their own number and replace it with the phone number of the legitimate company they are impersonating. This gives the impression the call is from the legitimate company when it may not be
Never give out or confirm your personal, credit card or online banking account details over the phone, unless you made the call and sourced the number independently, directly from the company website
Don't call numbers back relating to missed calls. Always independently verify the number of the company or organisation you are calling back by visiting their website and calling the number listed there
Never provide remote access software to your computer (some programs include Team Viewer, Any Desk and Quick Support) after receiving an unsolicited phone call. If you see mouse movements or screen changes occurring on their own, disconnect your device from the internet, turn it off immediately and contact your financial institution
If in doubt, hang up and contact the company or government department using an official customer service number to verify if the call was genuine
How to spot a fake email or SMS
Fake emails and SMS or text messages are the most reported scam methods. Fake emails or SMS's often claim to be sent from legitimate companies including financial institutions. They can request passwords, personal information or login details, and will often use links or attachments to direct you to false sites, or download viruses to your device.
Fake emails are easy for scammers to create using the same logo and design as the legitimate company, so take some time to assess the email before taking any action. This is particularly important if it's from a company you've dealt with before, such as your telco, financial institution, or services provider.
Some common ways to spot fake emails and SMS's and protect yourself include:
The email or SMS asks you to confirm or verify your account information by clicking a link or opening an attachment
The sender email address or phone number is not from the legitimate company address or phone number
The message is unsolicited and has a sense of urgency requiring a response
The message is not personalised
When reading an email on a computer, check the URL of any links by hovering the cursor over the link, so you can see if it looks suspicious without clicking
Don't trust the caller ID on your phone. Criminals now use software to mask their own number and replace it with the phone number of the legitimate company they are impersonating. This gives the impression the SMS is from the legitimate company when it may not be
Call and confirm the legitimacy of the message with the company before opening or clicking on links. Find the correct phone number through a reliable source instead of ringing the number that sent you the SMS
How to spot an online dating scam
The popularity of online dating provides an attractive target for scammers who prey on people looking for love or romance. Scammers target victims by creating fake profiles on legitimate internet dating services. The money sent to scammers is almost always impossible to recover.
These are some ways on how you can spot an online dating scam:
Once you're in contact with a scammer, they will express strong emotions for you in a relatively short period of time
They will suggest you move the relationship away from the website, to phone, email and/or instant messaging
Scammers often claim to be from Australia, but are usually travelling or working overseas
Once they've gained your trust, they will ask you (either subtly or directly) for money, gifts or banking or credit card details. They will pretend to need these for a variety of reasons
On occasion, scammers will also send money to victims for them to forward on, either locally or overseas. These funds are generally stolen money, which implicates the victim in money laundering activities.
For more information on romance scams visit the dedicated page on Scamwatch.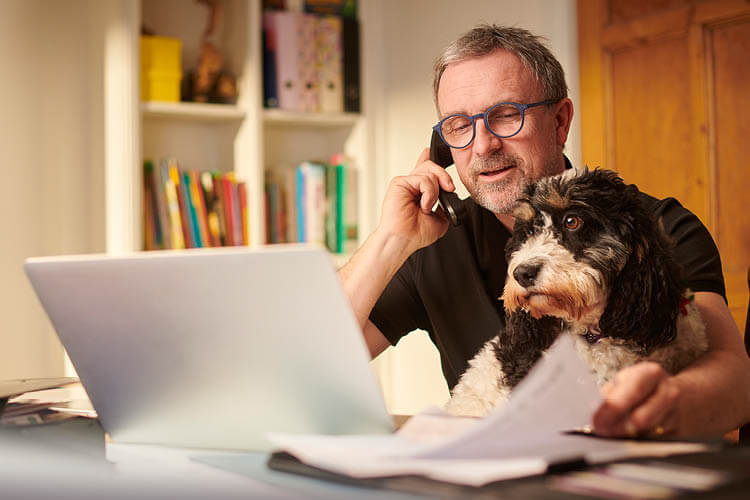 How to spot an investment scam
Between 1 January and 1 November in 2023, $259 million was lost to investment scams, according to data from Scamwatch.
Some ways to spot investment scams and protect yourself include:
Always be suspicious of any investment opportunities that promise a high return with little or no risk – if it seems too good to be true, it probably is
Losses to cryptocurrency scams are the highest of all types of investment scams, representing over 50% of losses. After what can often be a low initial investment, scammers pressure victims to invest more over time before claiming the money is gone, or ceasing communication and blocking access to the funds
Never take investment advice from anyone that you've only met online, or provide them with your personal or financial details
Before investing, check this list of companies you should not deal with.
For more information on investment scams visit the dedicated page on Scamwatch.
How to spot a prize or lottery scam
Inheritance or lottery scams usually start with an unsolicited email, letter or text message advising of a large sum of money which has either been inherited or won in a lottery or competition.
Some ways to spot prize or lottery scams and protect yourself include:
Generally, the unsolicited communication will ask you to respond quickly and confidentially to secure the funds
You may be asked to provide personal and account details for funds to be deposited into your account
You may also be asked to send money to pay fees or charges relating to having the winnings released
Remember you cannot win a lottery or competition that you did not enter
Competitions and lotteries do not require you to pay a fee to collect winnings
For more information on investment scams visit the dedicated page on Scamwatch.

If you think you have provided your account details to a scammer, please contact us immediately. We encourage you to report scams to the Australian Competition & Consumer Commission (ACCC) via the report a scam website.
You can find more about our anti-fraud measures on our dedicated page and download our Fraud protection guide.

Statistics provided by Scamwatch.